About Us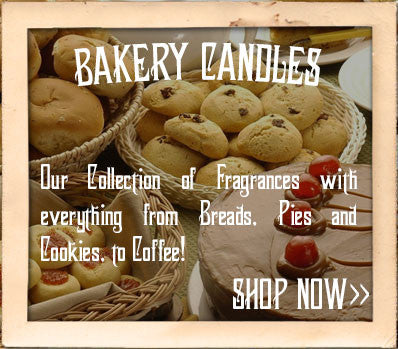 Customer Testimonials

"Just burned my Cinnamon Bun candle and my 2 year old thought I was baking cinnamon buns So So So cute!!!!!!!!!!!!!!!!!!!"

- Tammy, New Albany, IN

"I LOVE THEM and also enjoyed the Lemon votive I got free with my order! Keep up the good work!!"

- Alisa, Bonney Lake, WA

"MY HOUSE SMELLS LIKE FALL!! Cozy Candle's Pumpkin Pie and Egg Nog are AMAZING! I look forward to ordering more of your lovely seasonal scents."

- Mike, Albany, NY

"They are so much better then Yankee Candle, but no black soot. And of course with a wood wick. Love it!"

- John, Philadelphia, PA
Free Votive With Each Order
Enjoy More Free!
We are so passionate about candles, and are so excited to share them with you! We will always give you a free votive with each order so you can try out a different scent and let us know what you think!

And surprises await... you may be one of the lucky receivers of one of our scents so new, they can't be bought yet!
Free Shipping
When You Spend Just $75 or More!
When you spend just $75 or more, your shipping will always be free (inside the Continental U.S.)!

We want you to enjoy our candles, and not have to worry about how much it will cost to get them to you!
Our Story
Sit down and stay a while!
Hello and welcome!

We started Cozy Candle because we love candles and wanted stronger scented and cleaner burning candles than what was currently available.

After months of testing we came up with Natural Soy Wax Candles that are highly fragrant and hand poured with wood wicks that crackle like a tiny fire! If you are passionate about candles like we are, when you burn Cozy Candles you will immediately notice the the difference we worked so hard to achieve.

Cozy Candle offers several ever expanding collections organized by season. From the Summer Collection, which includes candles that will remind you of walking along the beach, smelling the crisp warm ocean air, to the Autumn Collection, featuring Pie Candles that smell so good they will make your mouth water!

CozyCandle.com was designed with the idea of old world charm meets modern convenience. There is nothing more charming then shopping at a quaint shop and getting to speak directly to the passionate owner. It doesn't get any more convenient than getting to shop from the comfort of your own home!

We are always testing new scents so make sure to sign up for the newsletter so we can send you an email when the first batch is ready. Also we'd love to hear from you, especially if there is a scent missing that you love.

We offer free shipping with orders that are over $75 (within Continental United States). We'll always give you a free votive with each order of the scent we are burning at the Candle Factory while we are putting together your package, or if there is a scent you are dying to try, let us know and we'll add it your order for free!

Thank you so much for stopping by Cozy Candle.

We can't wait to hear from you.